Last Updated on November 12, 2021 by Editor
These 7 travel tools, clothing, and accessories (and one "Sneak Peak"), handpicked Getaway Maven Favorites, will help your traveling loved ones get the best out of any globetrotting style or destination.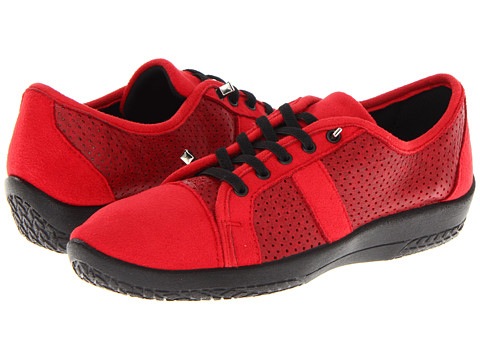 ARCOPEDICO LETA TRAVEL SHOE A lightweight, durable, breathable, water-resistant walking shoe, the Arcopédico Leta goes on (and feels like) a slipper, but performs like a hiking shoe: with patented twin arch support system resulting in even body weight distribution over the entire foot bed for all-day fatigue-free wear and upper Lytech material that stretches and conforms to the foot. Plus, each pair weighs only 6oz, are easy to slip off and on (at airport security) and are washable! Though Arcopédico makes an assortment of comfortable footwear, the stylish Leta, available in multiple colors including modish-red, is perfect for the serious walker who enjoys walking on clouds. $120, Order on Zappos.com or purchase at specialty shoe retail stores.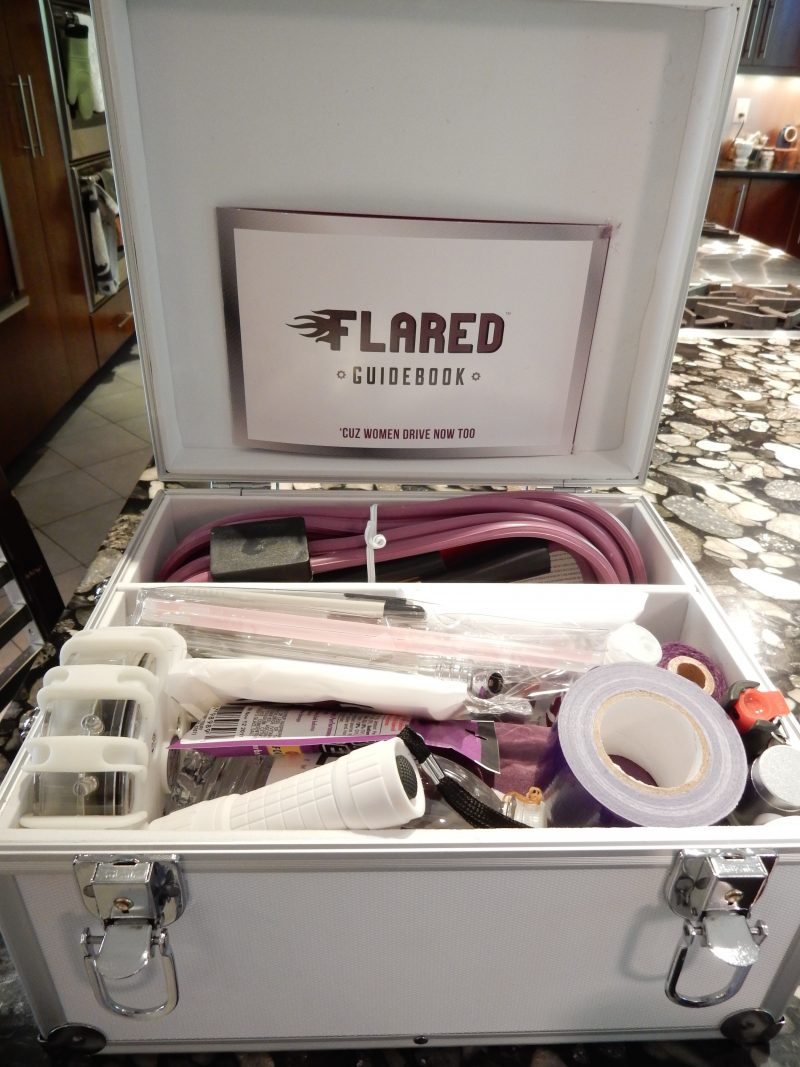 Flared Auto Emergency Kits For Women: This is quite possibly the most important gift you can ever get for your road-trip loving gal. Packaged in an eye-catching steel case, the Deluxe Flared Emergency Auto Kit comes with purple jumper cables, high-visibility LED flare, reflective belt, flashlight, first aid kit, pepper spray, bottled water, electronic device power bank, twine, duct tape, tire gauge, umbrella, and much more to keep you safe until help arrives. $90. Classic Kit with less items, $65. Flaredkits.com.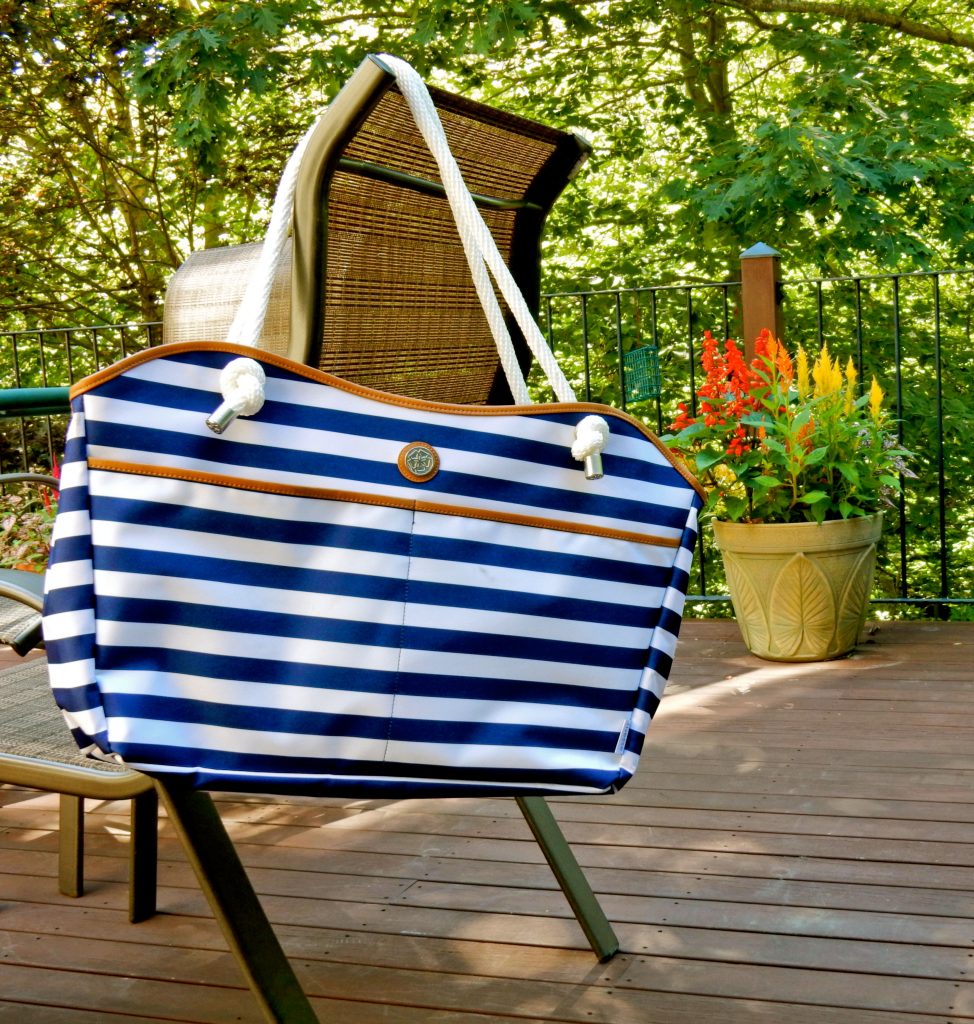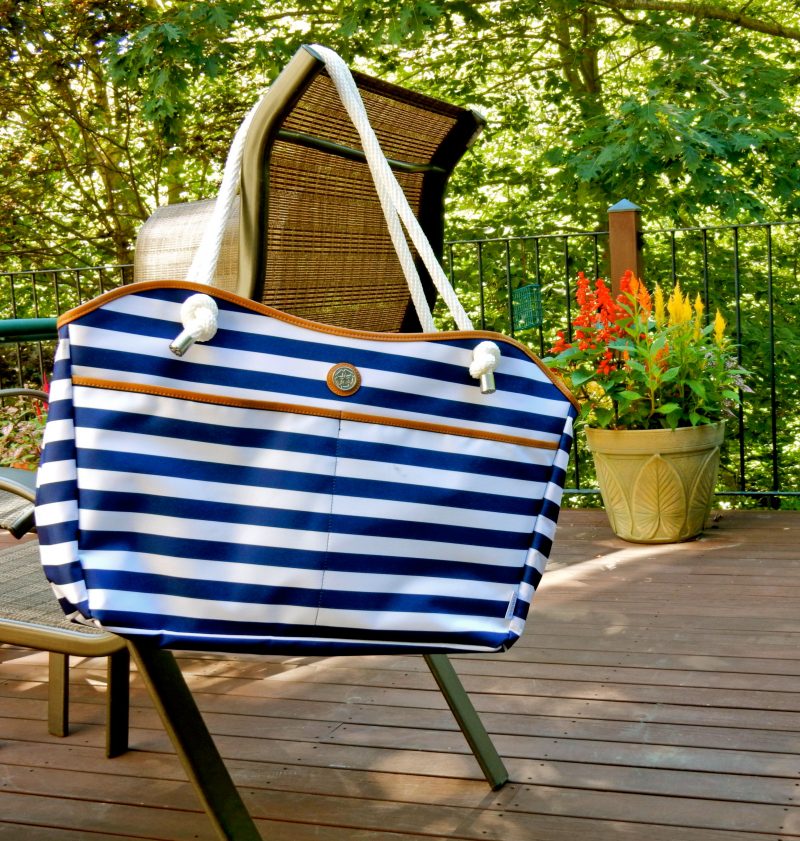 Fivesse Beach Bag. A great gift for the style-conscious boater or sand and surf lover, Fivesse totes are aesthetically pleasing, sturdy, and well constructed with waterproof lining and zipper, labeled and protected pockets for phones and IPads, exterior compartments for shells, and are large enough to hold towels and accessories for two. Totes can also double as nautical weekend bags, and will keep your clothes dry on even the speediest boats or near the splashiest pools. $40, Fivesse.com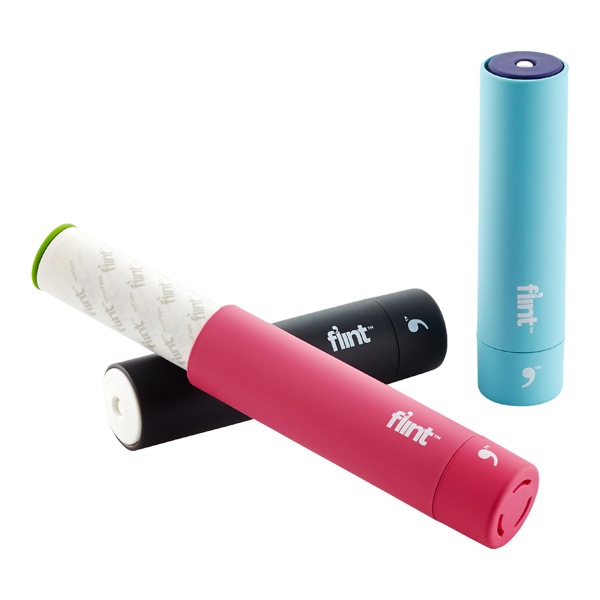 F'LINT. Who knew a lint roller could be so design forward? Innovative, colorful and made for the road, this retractable, refillable fur and lint remover is just the thing for travelers with shedding animals or any other fuzz-or-dust-prone situations. Comes in a multitude of colors and styles, including new trendy metallics and patterns, and easily pops in a purse or backpack. $7.99, metalics $9.99, refills $2.99, meetflint.com.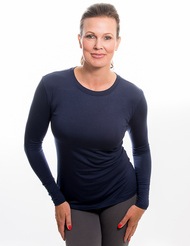 Body Bark Clothing. Go from office to airplane to rock-climbing without changing, with this versatile line of well-made tank, short sleeve and turtleneck shirts. Body Bark's smooth, soft, lightweight tops in a variety of colors and styles won't take up much room in your suitcase and conforms to your body as seamless undergarments or smashing stand-alone pieces. From $67-$105, bodybark.com.
Exofficio Give-and-Go Underwear. It's not like me to go on and on about panties, but Exofficio makes the practical sexy. Though this stretchy, breathable, anti-microbial mesh, oh-so-comfy underwear comes in your basic brief and bikini versions, you may be hard pressed to find camping thongs at other outfitters. The Lacy Travel Panties take those typical granny-style drip-dry briefs up a few notches, adding lace and je ne sais quoi to suit your frisky adventurer. One Exofficio pair is really all you need for a week away – two for a few weeks, max, as each pair dries in a few hours. $9.99-$24. Exofficio.com.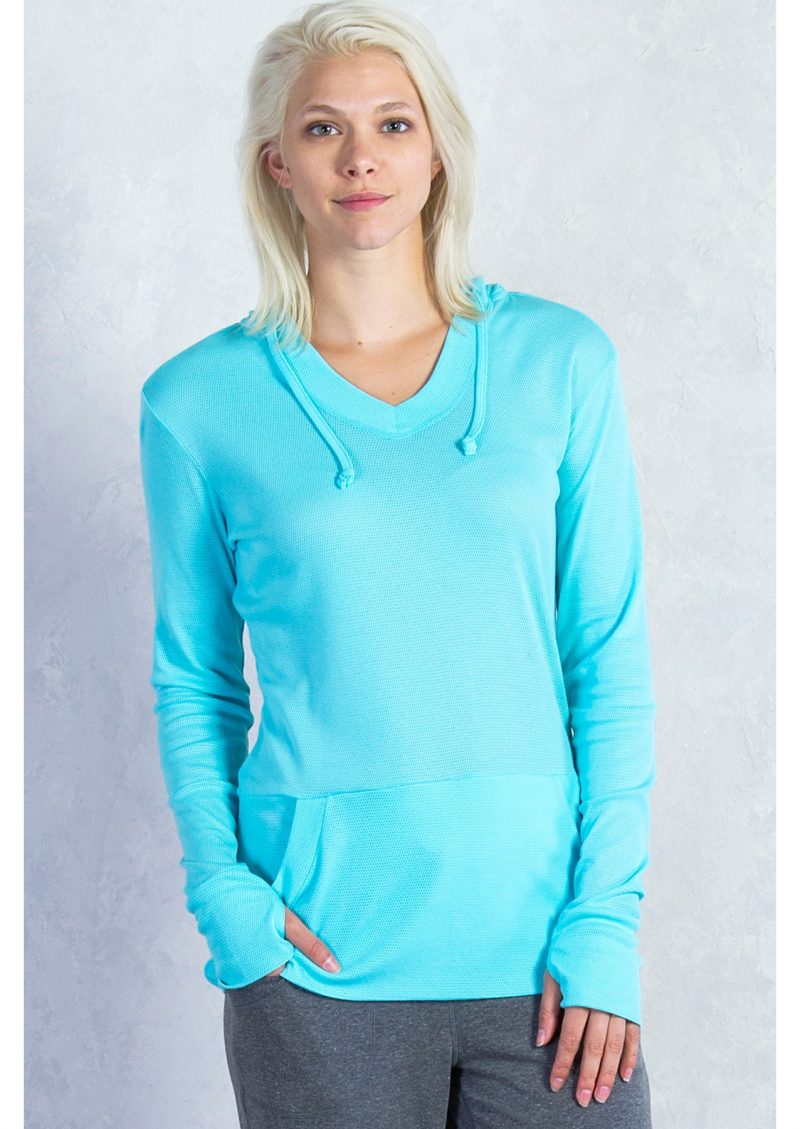 EXOFFICIO BUGSAWAY LUMEN HOODIE . A mesh-weave summer hoodie with drawstring hood, thumb loops and built-in insect repellent, this lightweight, vibrantly colored long-sleeve cover-up defends against potentially dangerous bugs. Using Insect Shield technology, ExOfficio BugsAway clothing and accessories effectively repel mosquitoes, ticks, chiggers, and midges. Plus, it's good looking, packs down to practically nothing, and is very easy to wear – a winning combination. $60 Purchase at REI or EMS or order online at REI.com or EMS.com or ExOfficio Airport store in Terminal 5 (Jet Blue) at JFK.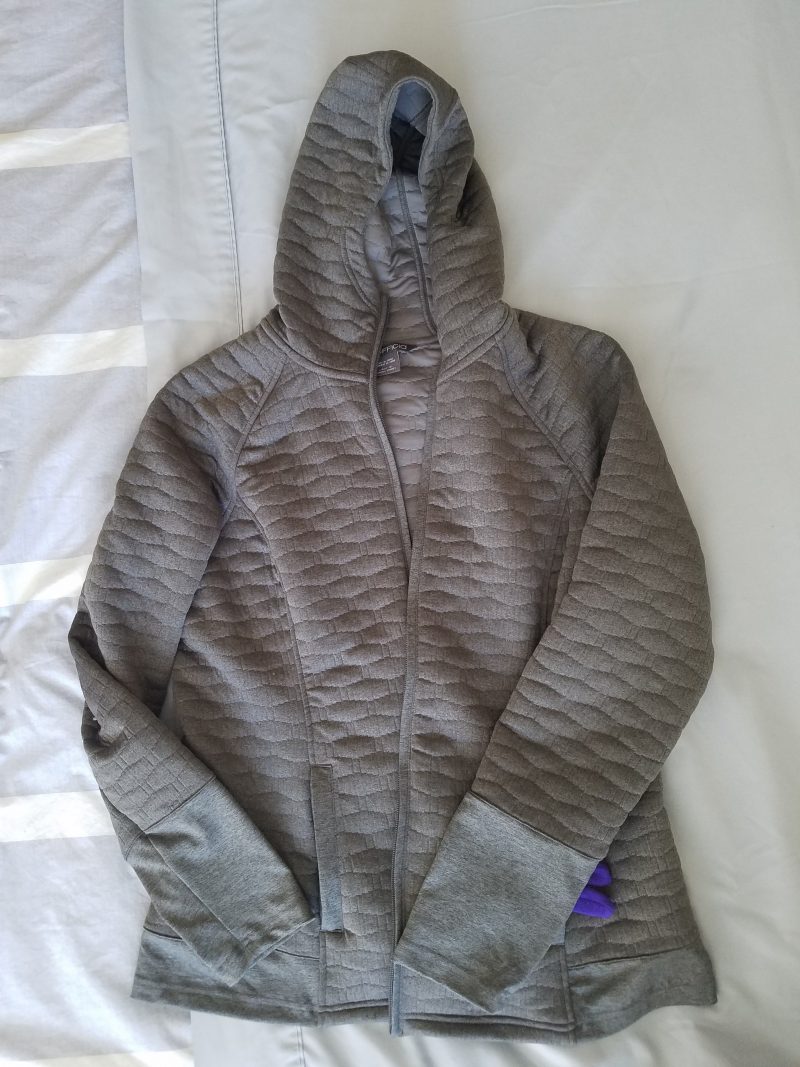 SNEAK PEAK: Exofficio Kelwona Hoody (Available 8/15/17 for Fall 2017 Collection). I've been an "Exofficio" gal since 1999, when I purchased my first pair of Exofficio Safari Pants for an African photo safari. I still have them. So I know that this company makes clothing and outerwear that not only stands the test of time, but does it by incorporating new technology into pieces that offer comfort with a bit of flare. The thin but toasty Kelwona Hoody with SoWarm Technology is a case in point. First layers have SoWarm technology that converts water vapor from the body to thermal energy. Second layers work to trap body heat without bulk, and outer layers provide warmth through insulation even when wet. Additionally, ExOfficio has incorporated IR reflection technology into all layers of the SoWarm collection to trap body heat and reflect it back to the skin. Having tested this stretchy ultra-soft, quilted hoody out on a 45 degree day while show shoeing, I can tell you that it lives up to its hype. Available starting 8-15-2017. $125, exofficio.com.