Last Updated on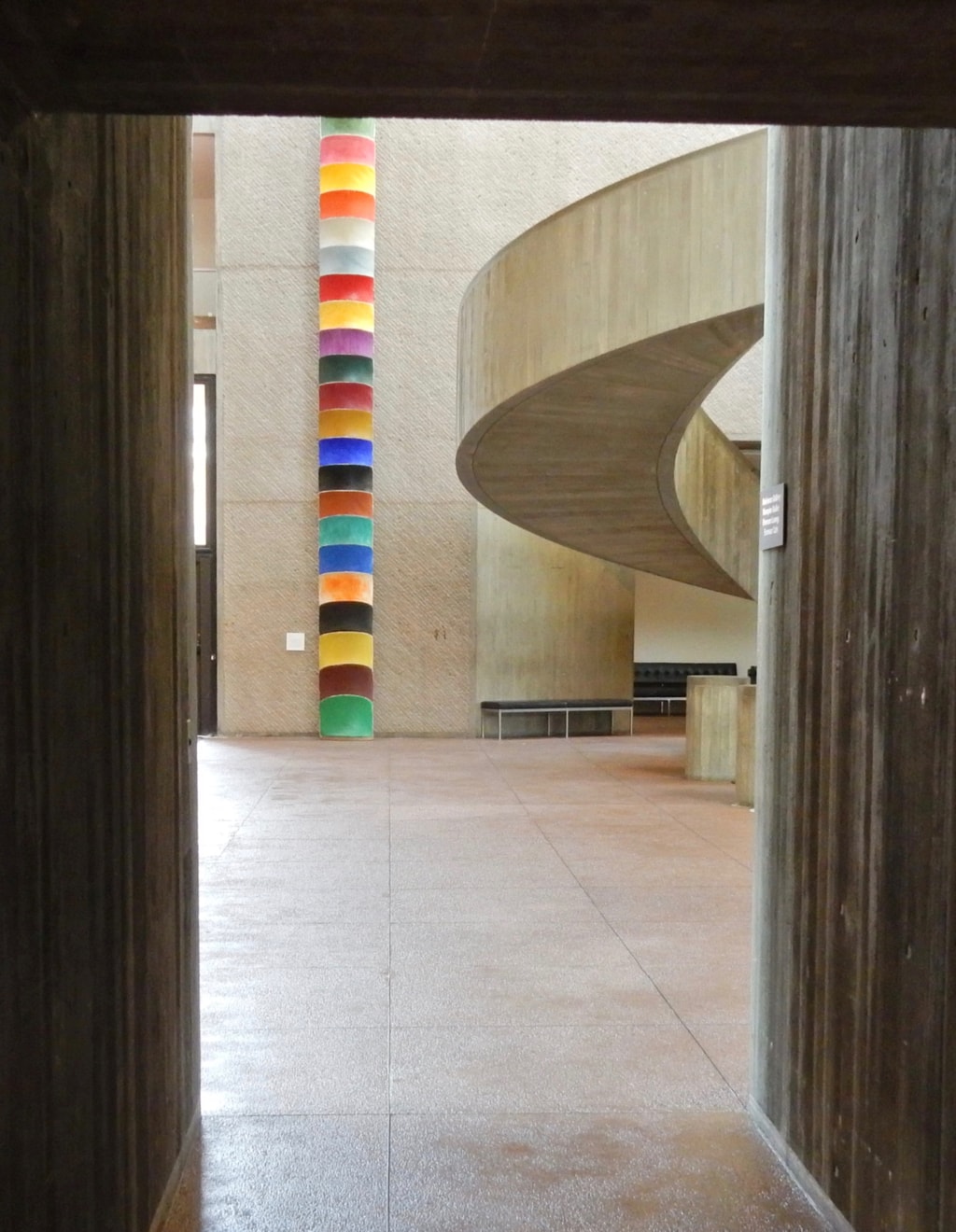 Last year, I compiled this list of the Lesser Known Art Museums in the Northeast for Huffington Post. Like the above referenced art galleries, the following small city and smaller town Art Museums, Artists home studios, and Art Centers in the Northeast are also often overlooked and shouldn't be. Stop in to any of the following institutions, some modest, some grand, and you may discover a new favorite in an unlikely place. Click on any link to the town or city in which a museum is located and you'll find plenty more to do, as well as our best recommendations for food and lodging; providing a fun and well-rounded getaway where you'd least expect it.
NEW HAMPSHIRE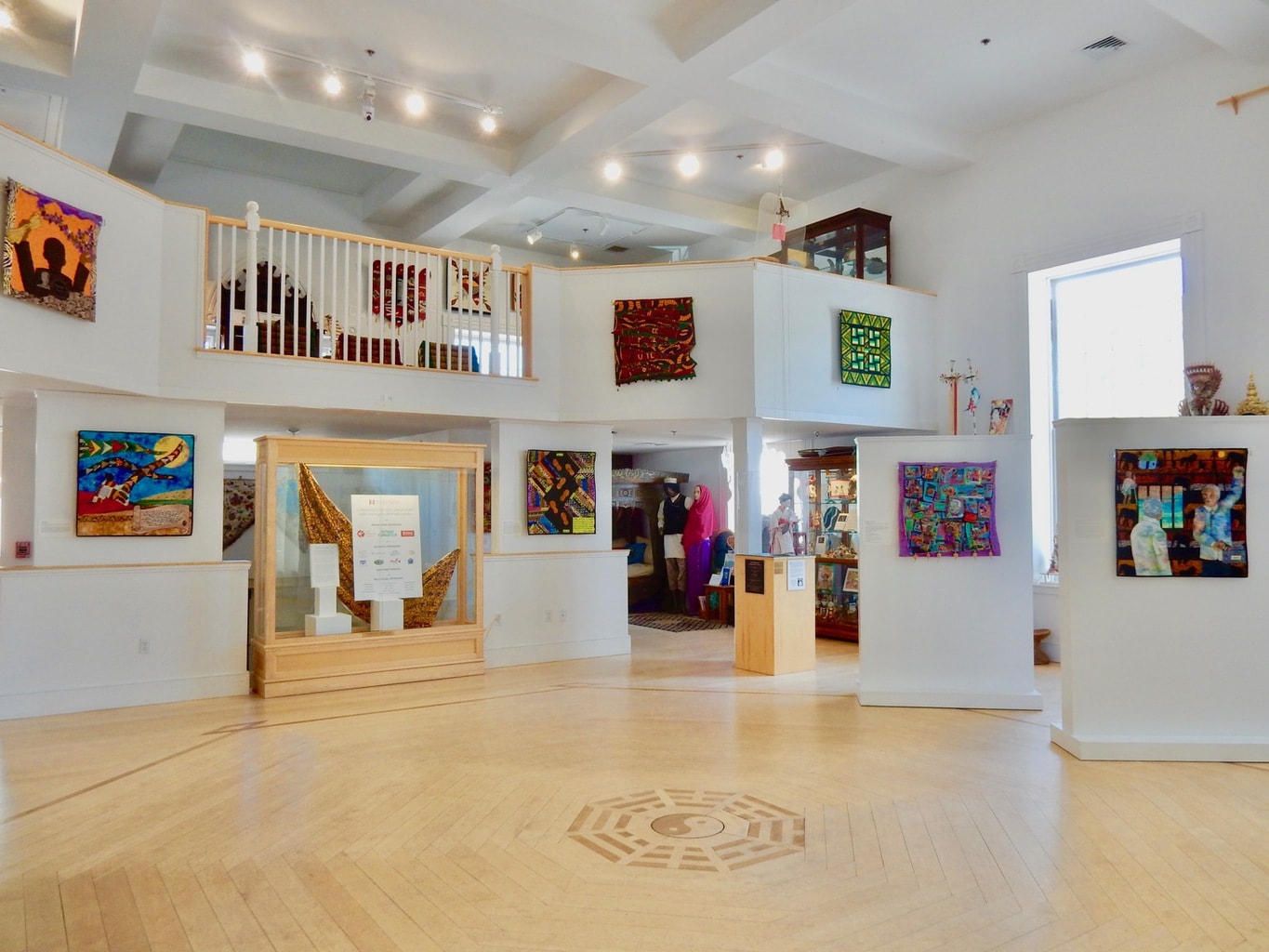 Peterborough NH: Mariposa Museum.When David Blair and Linda Marsella, decided to showcase the folk art and artifacts they collected around the world, they envisioned a restored Peterborough Marionette Opera House, destroyed in a 1999 fire, as a hands-on institution where people of all ages could interact and learn about world cultures. Renovated in 2001, with a new contemporary, bright and soaring central 2nd story gallery accessed by a curved flight of stairs, and exhibit space on three floors, the Mariposa Museum is a peaceful, pleasant, and surprisingly engaging place to spend time.
Peterborough NH: Sharon Art Center, Peterborough. The bright, open, polished to a gleam galleries showcase the best and most compelling work of local artists. Best of all is the gift shop where you can purchase paintings and crafts from some of New Hampshire's best artisans.
MASSACHUSETTS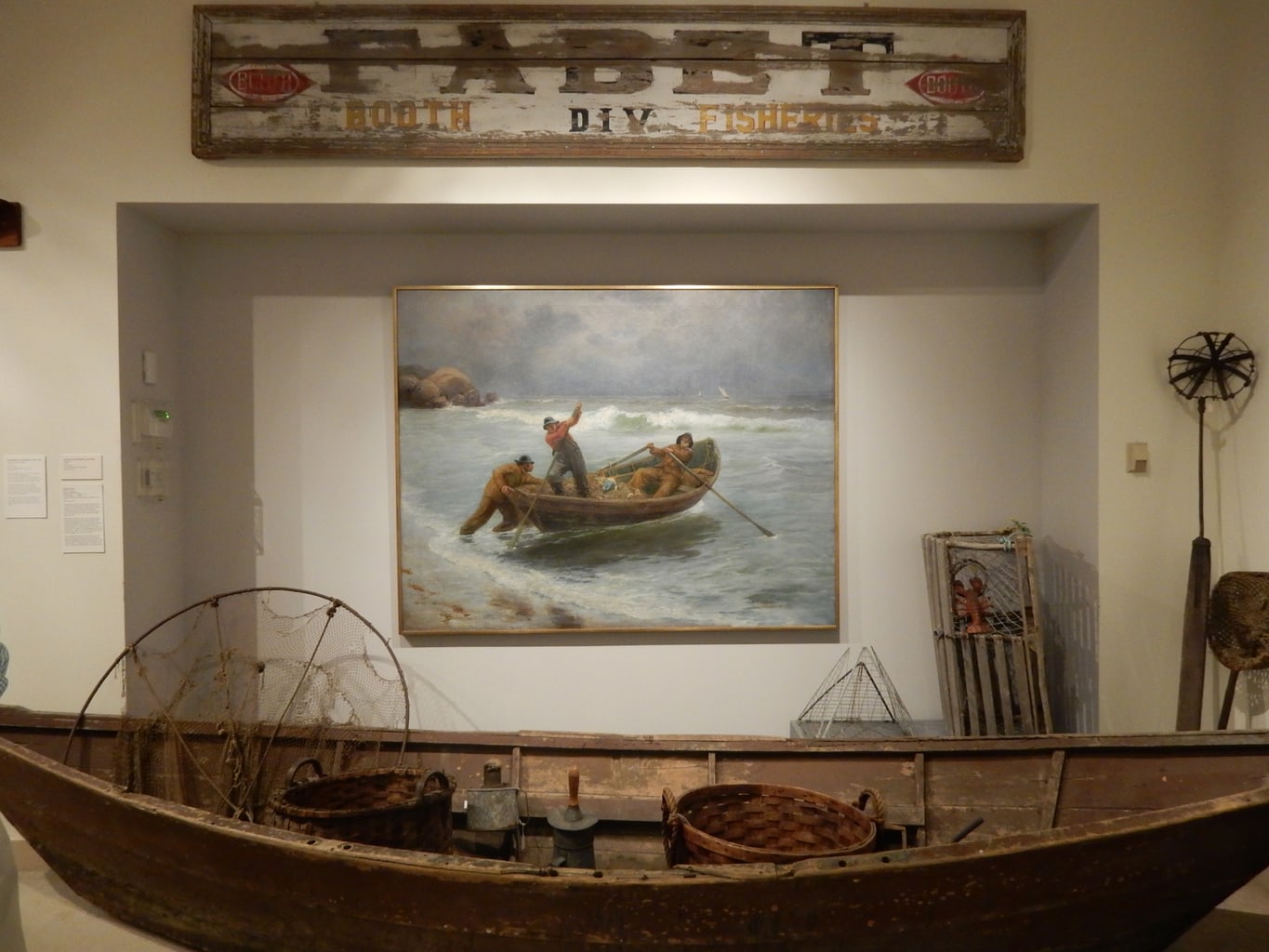 Gloucester MA: A surprising find in a town known more for the "Gorton's Fisherman" than for its serious art history, Cape Ann Museum of Art, History, and Culture can stand among some of the best art museums in the country. Who knew there was a fabulous art and history museum in the heart of commercial fishing country? With a focus on the fisheries industry and the blossoming of early 20th century art (and Maine art colonies, one of which – Rocky Neck – is five minutes away), the Cape Ann Museum displays artifacts in 16 galleries on 5 floors throughout three (connecting) buildings.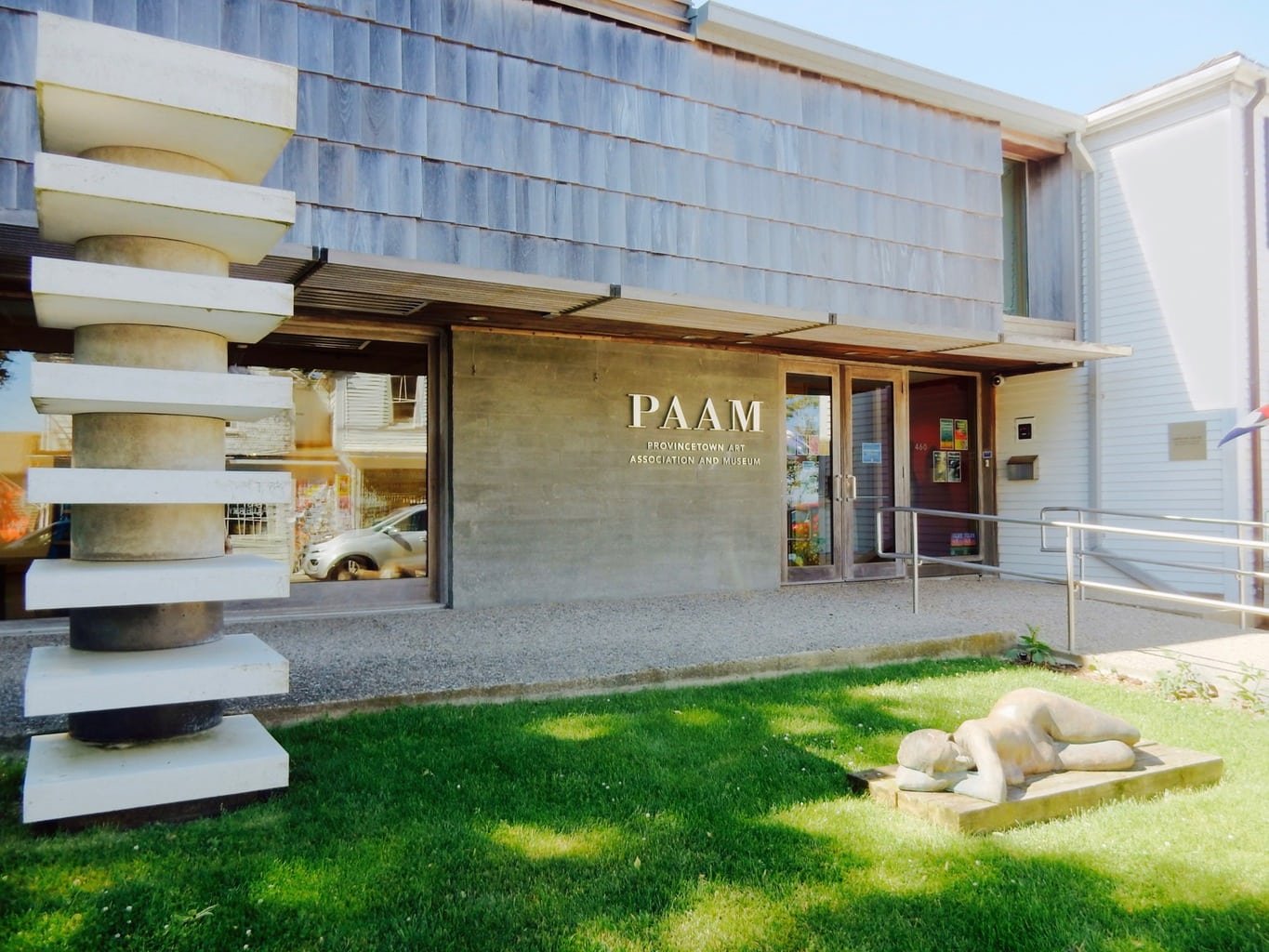 Provincetown MA: On the East End of lively Commercial Street, PAAM (Provincetown Art Association and Museum), Provincetown MA. has been showcasing local and regional artists with some connection to Cape Cod since 1914 (1916 in this building). A new Silver LEDE designed wing designed by Boston's Machado and Silvetti Asoc. was added in 2006, granting this small town some serious art cred, as if it needed it. Encompassing five galleries and over 3,000 works of art, including 96 drawings by Edward Hopper and 69 by Jo Hopper (the second largest collection of Hopper works outside of the Whitney Museum) in its permanent collection, PAAM should certainly be a stop on your gallery crawl.
NEW YORK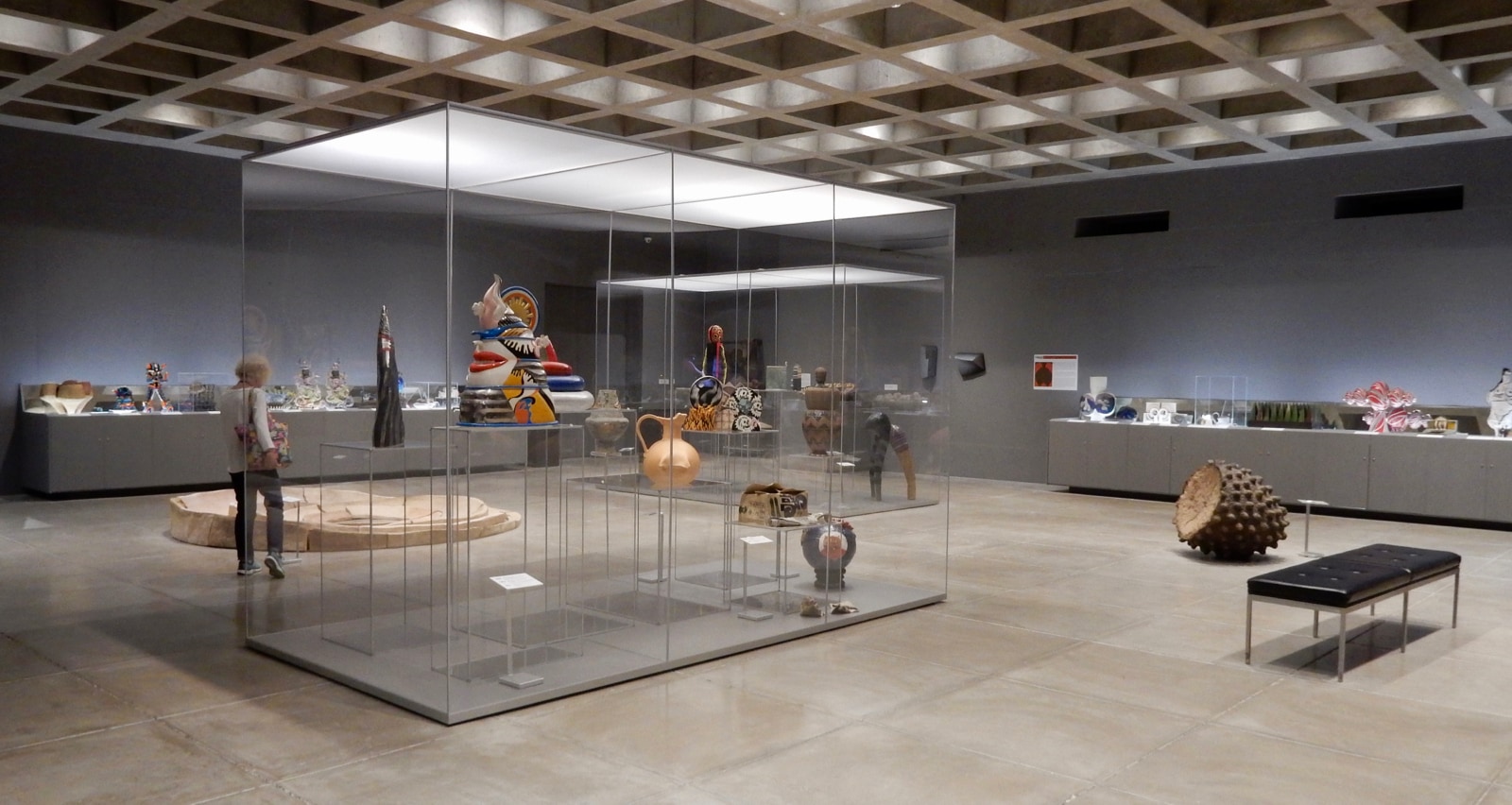 Syracuse NY: Everson Museum of Art. This was I.M. Pei's second commission in Syracuse (after S.I. Newhouse School of Public Communications at Syracuse U), and befits the focus of the Everson Museum – Ceramic Art. Boxy and weighty like a bomb shelter – the durable concrete structure that sits in the city's central plaza is nothing like the delicate projects Pei would subsequently design. But inside, the architecture is in itself art, its muted grey textural walls and curvy staircases counterpoint to vividly colored ceramic installations.
PENNSYLVANIA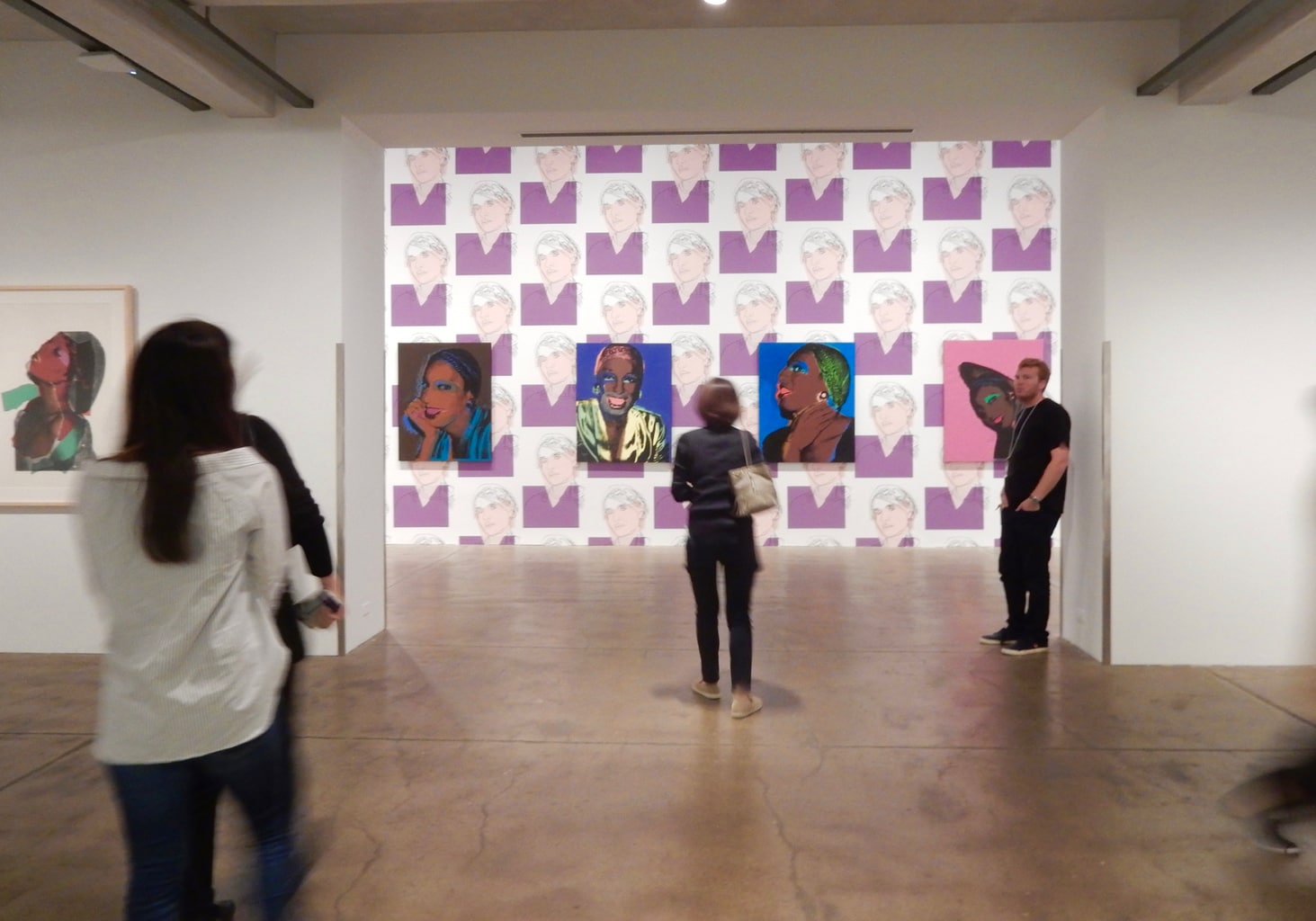 Pittsburgh PA: Andy Warhol Museum.The king of pop art was from Pittsburgh, so it's only fair that the best of his work can be found in this terrific museum. Most floors – start on 7 – cover a decade of Andy's life. On 7, you'll see photos of Andy's family, early drawings, and pictures of Andrew Warhola as a young man. The 6th floor gets into the iconic Warhol: 60's silk-screens of Campbell's Soup Cans, boxes of Brillo, and Jackie Kennedy, to start.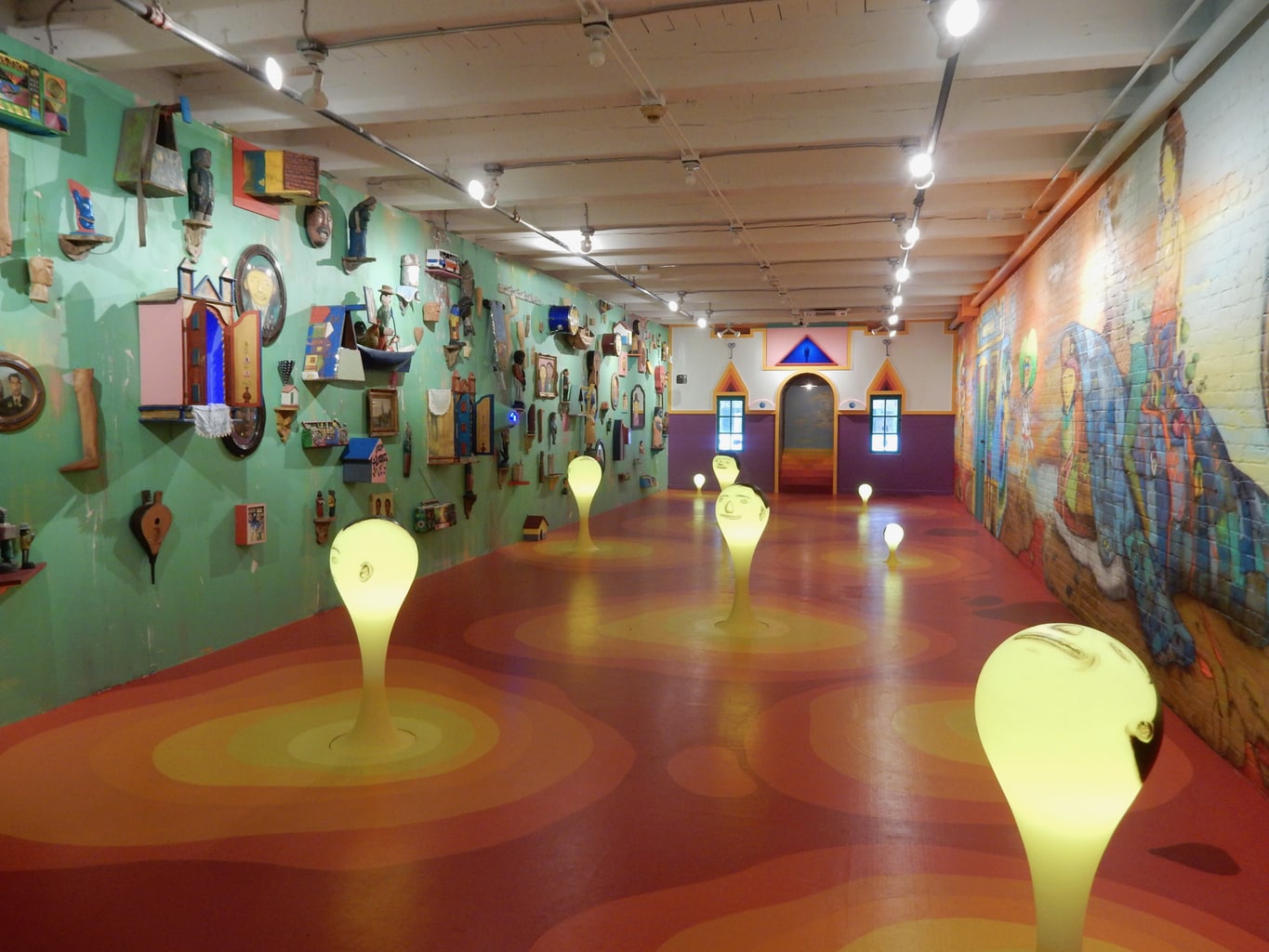 Pittsburgh PA: Mattress Factory. If you've ever been to MoMa-PS1 in New York, what I called the Museum of Modern Art/Manhattan's "edgier sister," you'll know what I'm talking about when I try to explain this place. Experimental, sometimes disturbing, weird, unsettling, wondrous – the site-specific art installations at this multi-building "museum" are all of these things and more.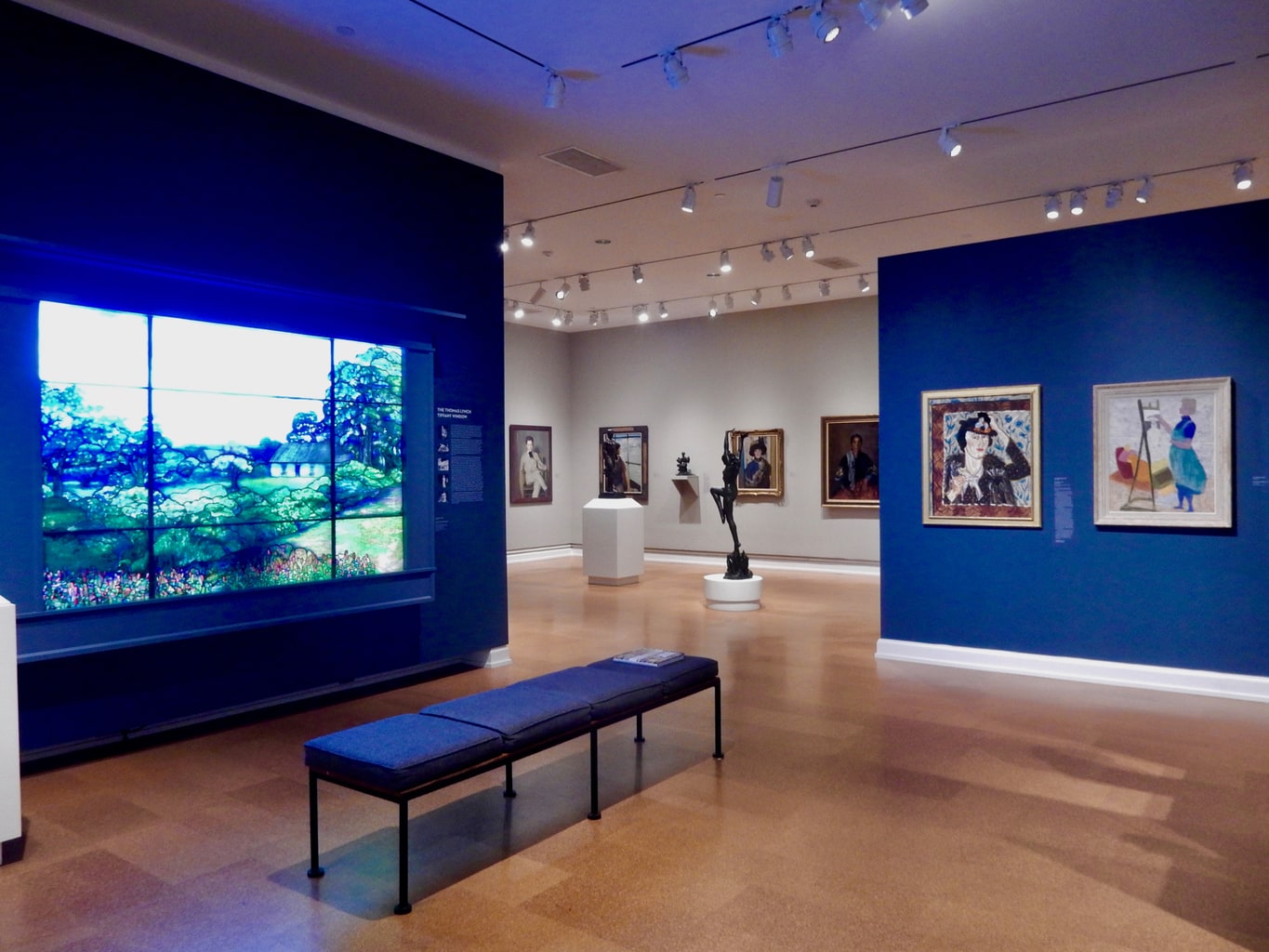 Greensburg PA: Westmoreland Museum of American Art, Greensburg. This small county art museum, dedicated to American art from 1750 to the current day, is a revelation: mostly because it takes the simple act of art appreciation and meditation seriously, and also acknowledges that rather than being passive, the very act of gazing at a piece of art is interactive and immersive. To that end, the Westmoreland Museum is stocked with mobile chairs stamped with – "move me to your favorite spot, then sit and stare for awhile." Why is this world-class museum, named by Architectural Digest as the Best Designed Museum in Pennsylvania, in a small (pop 35,000) western PA town? Art lover, Mary Marchand Woods, bequeathed her entire estate in 1949 to establish the institution that would become the Art Museum ten years later, and the grateful community has supported it ever since. The last expansion, in 2015, added a beautiful LEDE Silver glass-enclosed entrance and gallery. Exhibits on three floors include a Tiffany window, the works of Mary Cassatt, Milton Avery, and other well-known artists.
Dubois PA: Winkler Art Gallery. An artist himself, Perry Winkler has a penchant for recognizing good local art and photography. About 14 artists are represented in this quirky, multi room gallery, with their work sprinkled amidst historic carousel horses (and a full non-working merry-go-round) stored here by the building's owner, Dr. Jeffrey Rice. A dental and facial surgeon, Rice has been renovating and bolstering the whole town of Dubois. Come in to see some pretty spectacular work, from Winkler's landscapes to the award-winning photography of young pastor, Kyle Yates. If you are so inclined, pop over across the street to take Winkler's watercolor class (sign up online) that he teaches twice a day.
WASHINGTON DC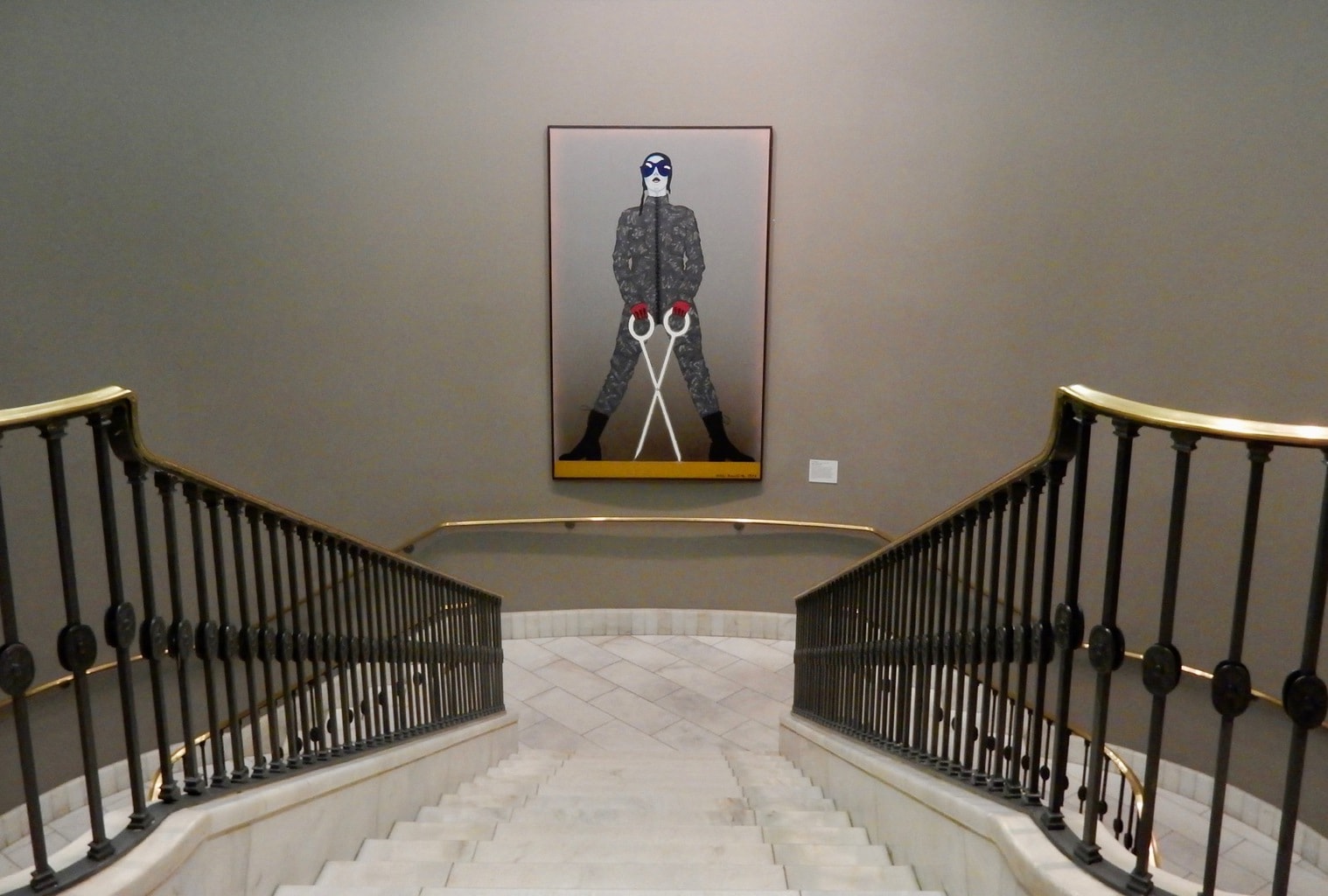 Washington DC: Frida Kahlo and Judy Chicago are just two of the myriad artists whose work is on display at the National Museum of Women in the Arts. No big surprise that women have been underrepresented in most of the world's venerable Art Museums. The National Museum of Women in the Arts, opened in 1987, sought to rectify that, as the only museum in the world dedicated to women's creative contributions.
MARYLAND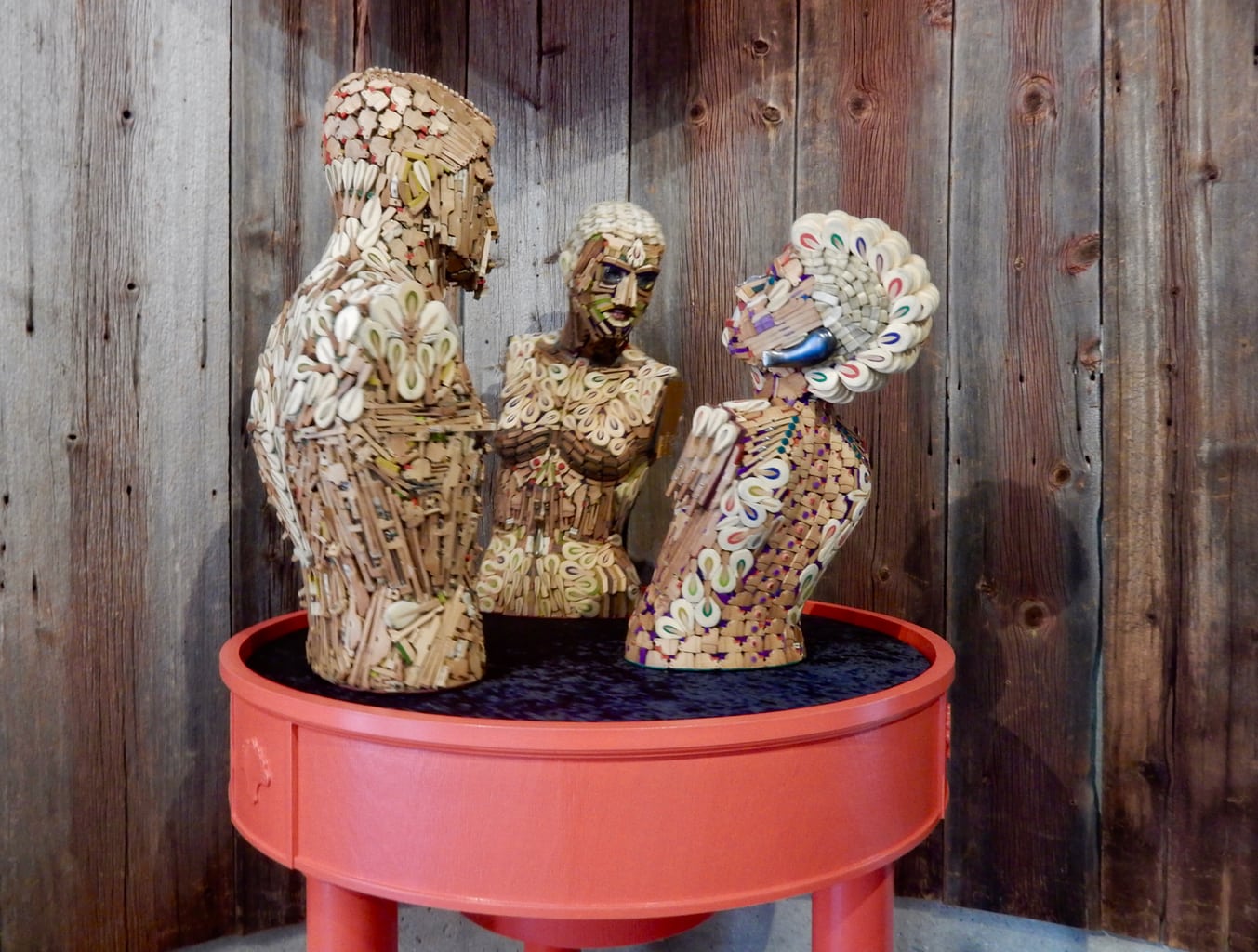 Baltimore MD: American Visionary Art Museum. Students, laborers, dyslexics, misfits, recluses, mental health patients – and the rest of the unwashed, self-taught intuitive artists ignored by mainstream art world have finally found recognition at this unbelievably eccentric museum. My absolute favorite institution in Baltimore, The American Visionary Art Museum is filled with works produced from found objects, matchsticks, bottle caps, yarn, and lots of what other people would call "junk" in galleries teaming with madcap creations. War, workers, whackos, technology, terror, tchothkes; all here in this highly entertaining fun house of an art museum. Plus, the storage-shed of a gift shop will consume your attention for hours.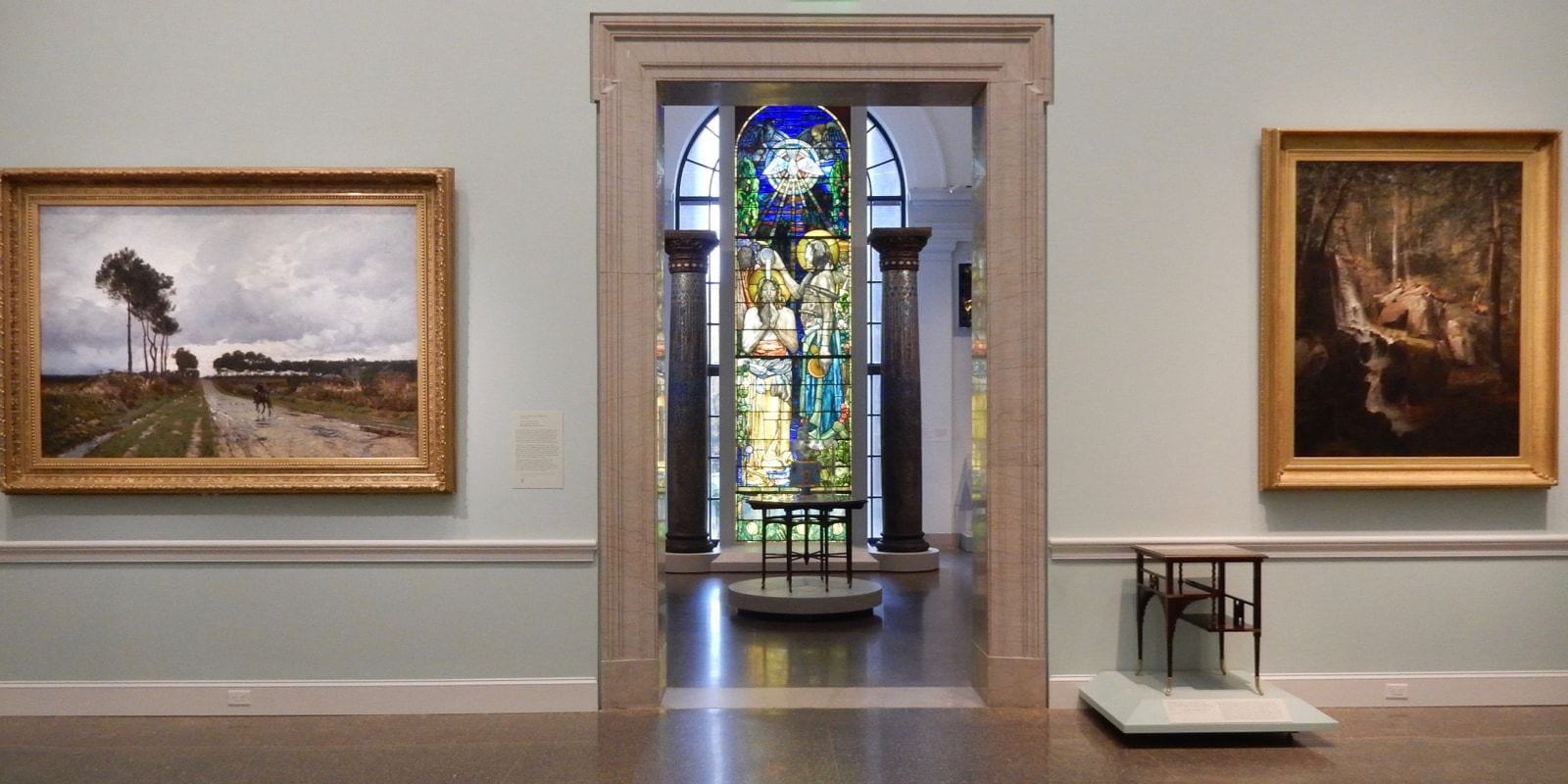 Baltimore Museum of Art. Modeled after the Neo-Classic Metropolitan Museum of Art in New York and Museum of Fine Arts Boston, the BMA, abutting the Johns Hopkins University campus, is another powerhouse in the art world. Among its massive holdings of mid-century modern and 20th century Colorists, BMA boasts the world's largest collection (over 1,000) of the works of Henri Matisse.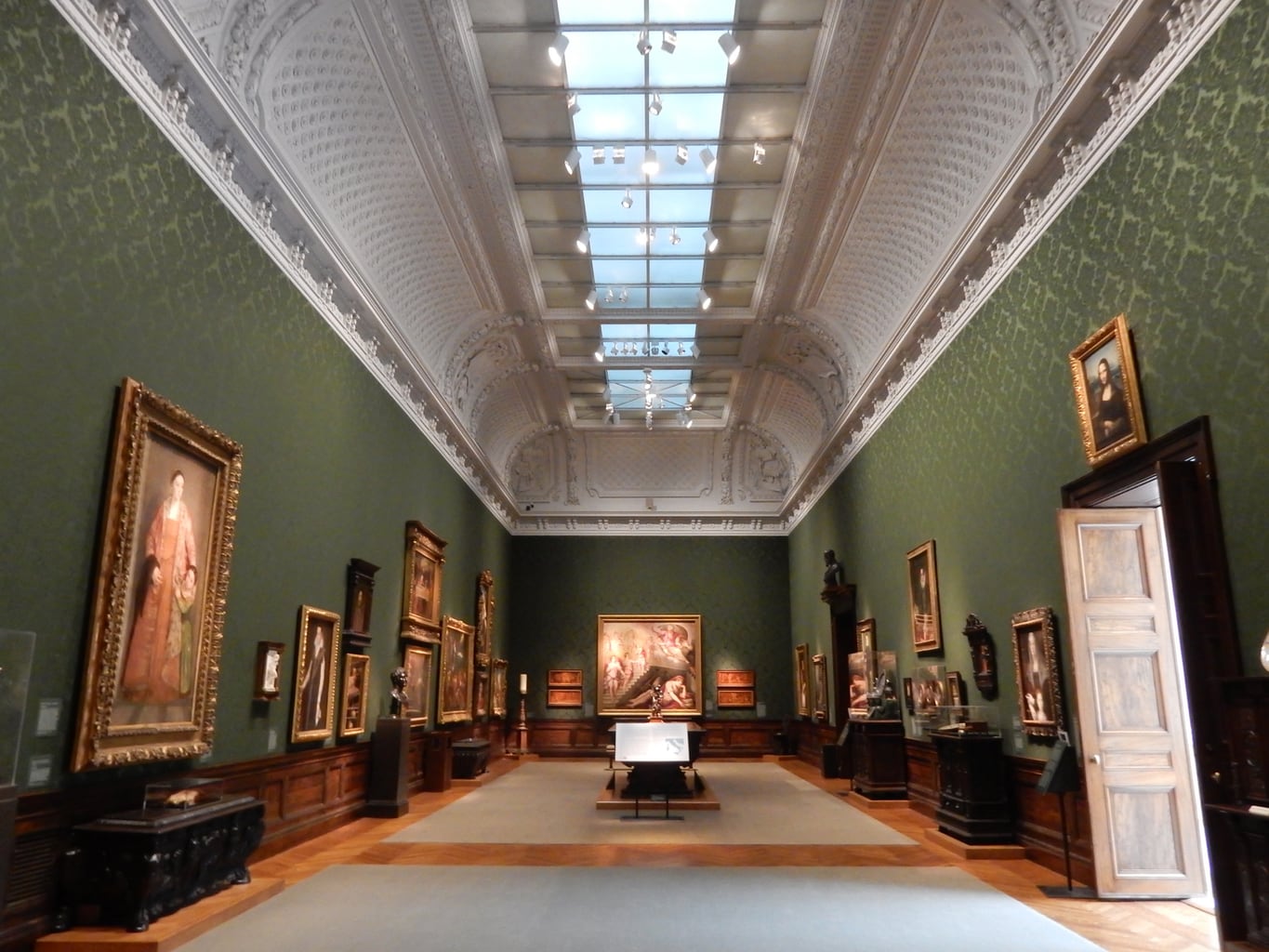 Baltimore MD: The Walters Art Museum in the Mount Vernon Cultural District. What makes the Walters Art Museum so compelling, besides its grandeur (and the fact that admission is always FREE) is that it began in the home of railway and steamship mogul, William Walters, who, in the mid 1800's, had a thing for European Art and Chinese Snuff bottles. William's son, Henry, inherited and then rounded out his father's collection with objects from World's Fairs and other art that only vast amounts of money could buy. When Henry Walters died childless in 1931, he bequeathed 22,000 works of art, along with funds to build a grand Italian marble Palazzo-style museum, to the city of Baltimore. Do not leave before visiting the new addition called "1West" – the renovated Hackerman mansion – subsumed by the Walters Museum and connected to it in a convoluted way. Ask museum staff to direct you – it's definitely worth locating. The historic home's piece de resistance is its grand spiral staircase crowned with a Tiffany glass dome. Climb up and you'll be rewarded with a fantastic ceramics exhibit (my favorite, the Laughing Buddha), and other contemporary installations in an unlikely setting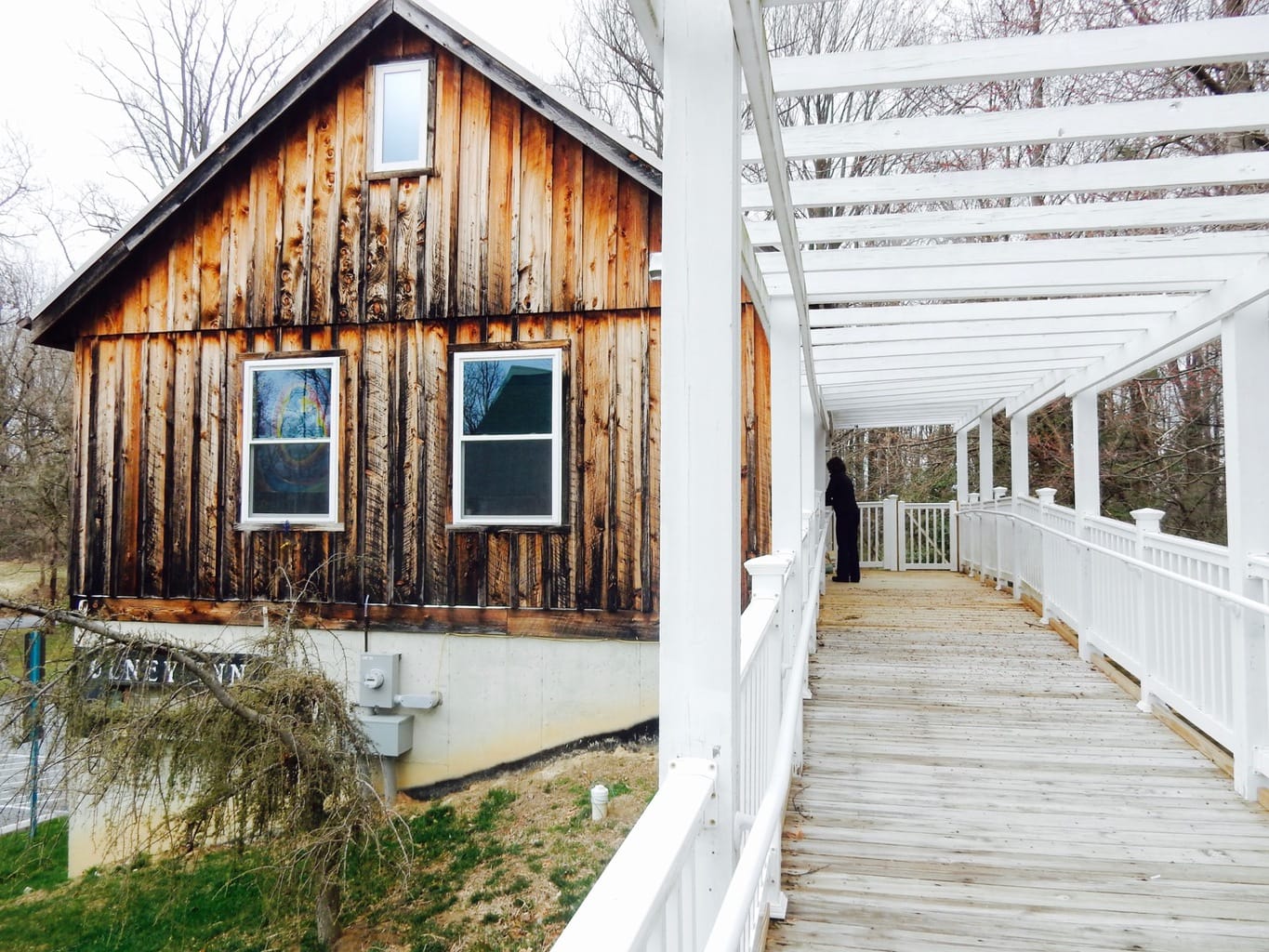 Sandy Spring MD: Sandy Spring Museum. Characterized as a "mini-Glen-Echo," this small but stunning arts and culture center has a bit of everything, from contemporary art, to antique artifacts, to interactive classes and workshops in several barn-like galleries and artist studios. The Sandy Spring Museum serves as a true grass roots "community center," where people from the area come with ideas – which Museum employees help to "professionalize." There are concerts, book talks, lectures, studio tours and even classes.
Potomac MD: Glenstone. Visitors to the just-opened Glenstone can meander its 230 acre property, encompassing walking and bridle trails, and a succession of modern, clean-lined concrete buildings that incorporate exhibit spaces, bookstore, 2 cafes and a Visitor's Center.
VIRGINIA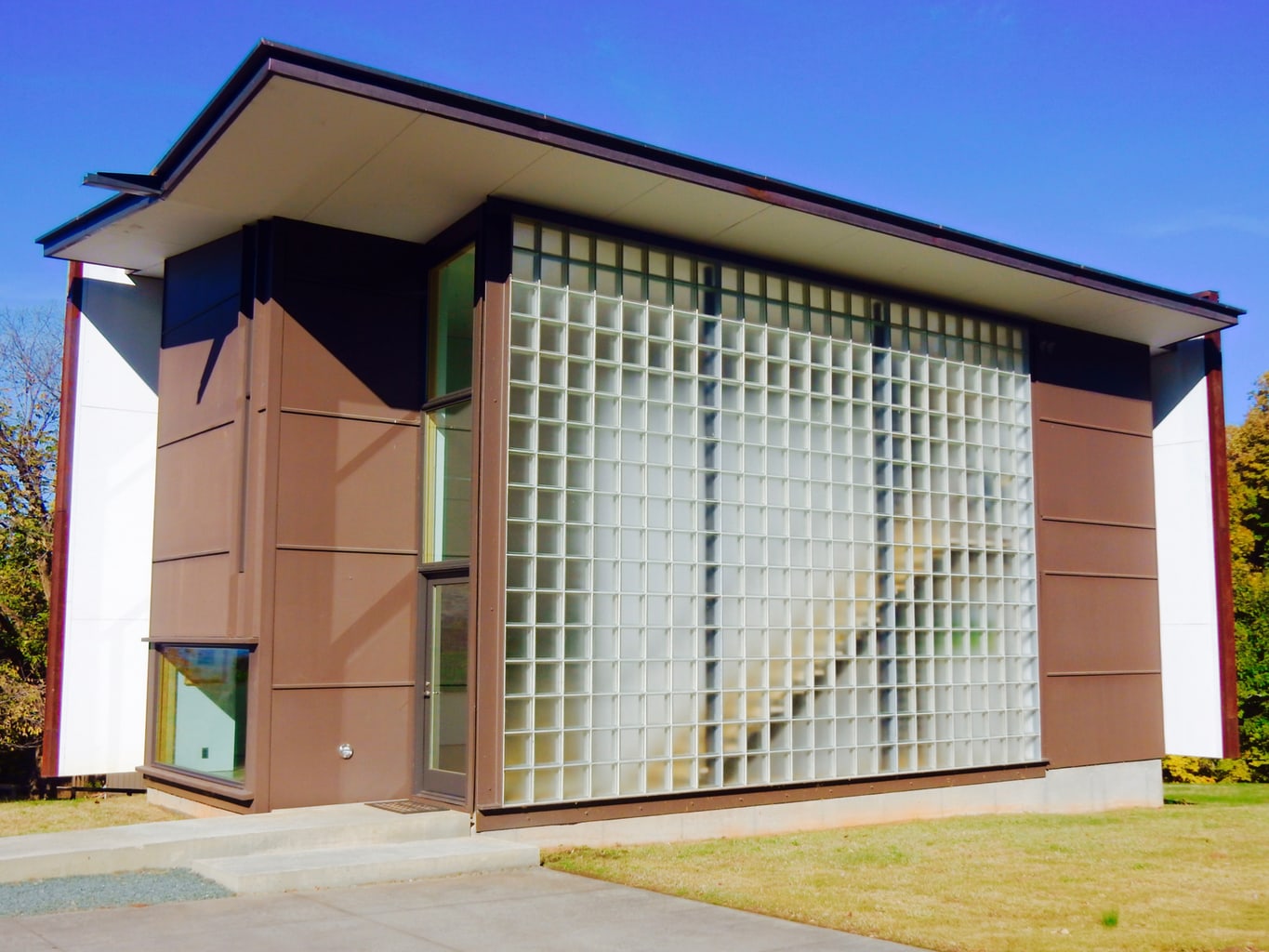 Charlottesville VA: Les Yeux du Monde Art Gallery. Translated from the French as "Eyes of the World," this farmland-set gallery at the end of a half-mile dirt road off a secondary paved road takes some effort to get to, but is worth a drive from anywhere. It's that special. Artist rep, Lyn Bolen Warren, and her husband and fellow artist Russ Warren, had this ultra-modern 2-floor gallery-studio built on their property after outgrowing a home studio. As an agent who represents top-shelf painters and photographers, Lyn hosts gallery openings and other programs to introduce would be collectors to her clients, including her husband, in this bucolic place.